The Wellness Practitioner
Turmeric Tincture (100 ml)
Support digestion with one of India's most prized herbs!
What are the benefits of Turmeric Tincture?
Historically, Turmeric (also known as Curcumin) has been used to support the following areas of health: inflammation, digestion, circulation and weight management. 
Today, turmeric herb has been studied in large amounts, with some of the studies showing that it possesses anti-inflammatory, antioxidant, brain, digestion and heart health support. The Wellness Practitioner Turmeric Tincture can be taken for short periods when uncomfortable digestive symptoms occur.
What is Turmeric?
Turmeric is a herb that is native to SouthEast Asia and is from the Zingiberaceae family (which is the same family that ginger is from). The main health benefits are derived from the plant's roots. The active plant compounds come from curcuminoids. Research shows that curcuminoids possess a range of effects, from anti-inflammatory to analgesic. Turmeric gets its golden yellow colour from curcumin - the main curcuminoid. 
Why does this Turmeric Tincture contain alcohol?
Alcohol is used as it is an excellent solvent for extracting herbal medicines. The amount of alcohol used in this herbal tincture is small and therefore does not have any intoxicating effects. 
All of The Wellness Practitioner range of herbal remedies and nutritional supplements have been tested for safety and quality independently. 
Who could benefit from taking this Turmeric Tincture?
If you are in need of digestive health support generally or if you need help with digesting food after a specifically taxing meal. This information provided on the herbal remedy Turmeric is based on traditional use only.
There are no reviews for this product.
Leave a review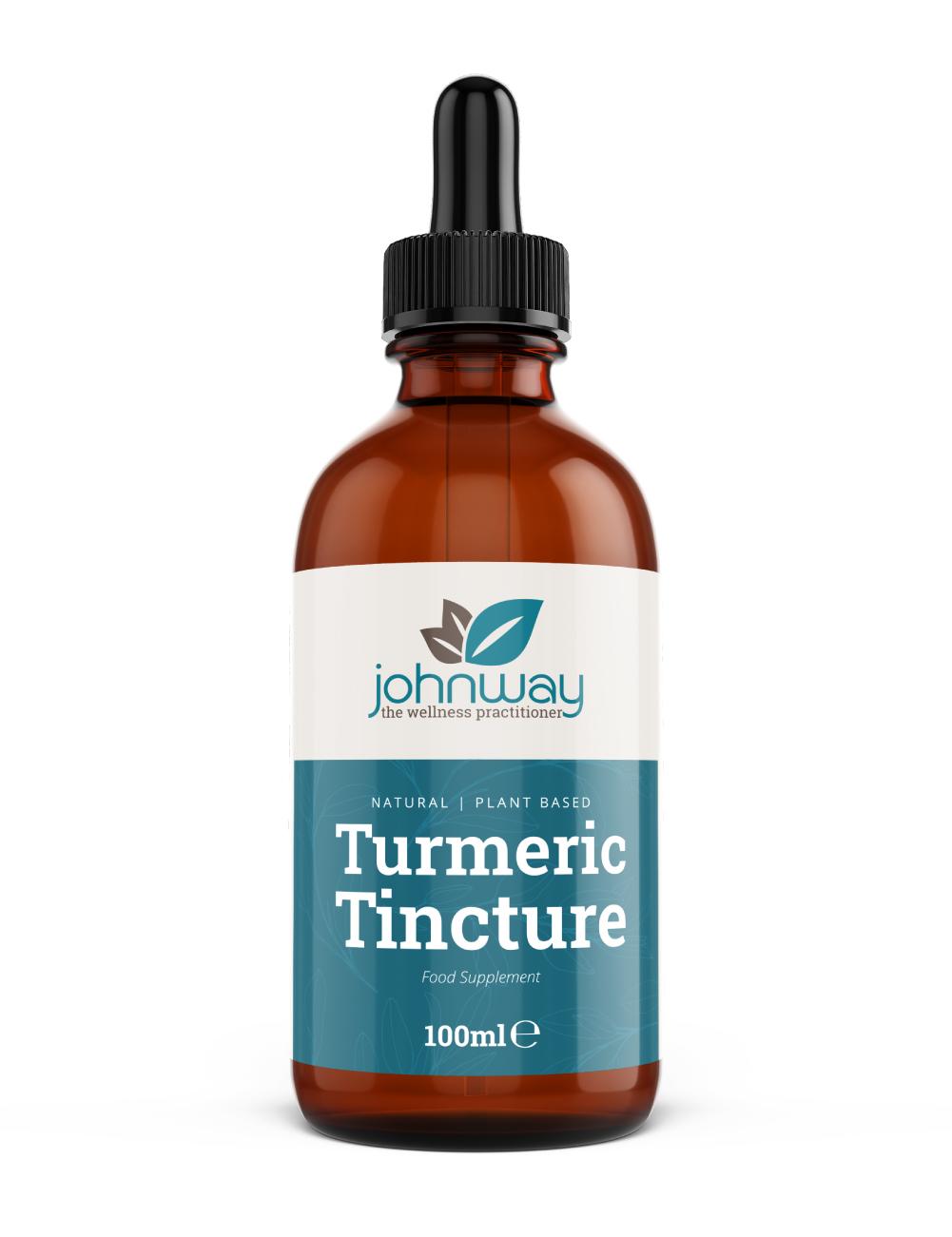 Turmeric Tincture (100 ml)
Recommend to a friend
The details
Ingredients

Agua, Ethanol, Curcuma longa. (Extraction ratio 1:3, alcohol volume 45%).

Dosage

15 to 30 drops in little water, up to 3 times a day, or as directed by health practitioner. 

Safety & Warnings

Do not exceed stated recommended dose. A food supplement should not be used as a substitute for a varied diet. Please seek medical advice if pregnant or lactating. Store in a cool place, out of reach and sight of children. 
Delivery & Returns
Learn how to edit the text in this section by looking at your theme's notes section.