The Wellness Practitioner
Sweet Dreams Herbal Tea Infusion (Loose Leaf)
Perfect your bedtime with help from nature.
What are the benefits of Sweet Dreams Herbal Infusion Tea?
Enhance your nightly routine by indulging in the established remedies of Lavender and Chamomile combined with the innovative properties of Passionflower, Lemon balm, and Catnip. Drift into dreams unencumbered by the headaches and stresses of the busy working day.

Sweet dreams.
What is Sweet Dreams Herbal Tea Infusion?
Sweet Dreams Herbal Tea Infusion is a handcrafted blend of herbs that are sourced in the UK, specifically chosen to help support improved sleep. This herbal tea infusion is sold in loose leaf form and contains a mix of Lavender, Chamomile, Passionflower, Lemon balm and Catnip.
There are no reviews for this product.
Leave a review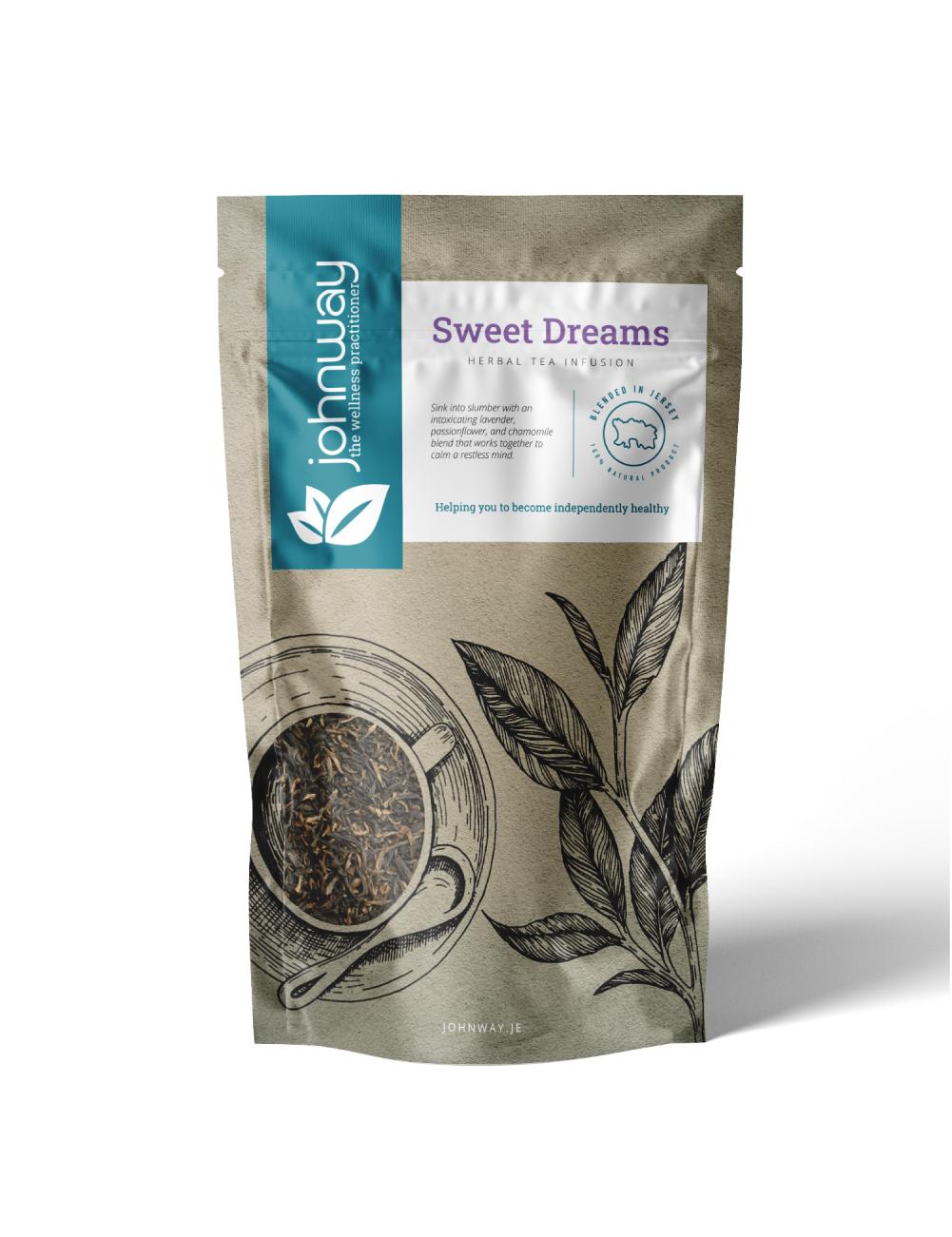 Sweet Dreams Herbal Tea Infusion (Loose Leaf)
Recommend to a friend
The details
Ingredients

Lavender Flowers, Chamomile Flowers, Lemon Balm, Smilax, Passion Flowers, Catnip.

Dosage

Place 1 teaspoon into a teapot, infuser or teabag, Add 1 cup of boiling water. Allow to infuse for 5 - 8 mins, strain and serve. Consume 1 - 3 cups a day.
Delivery & Returns
Learn how to edit the text in this section by looking at your theme's notes section.