The Wellness Practitioner
Spring Relief Herbal Tea Infusion (Loose Leaf)
Helping to stop allergies getting in your way.
What are the benefits of the Spring Relief Herbal Tea Infusion?
Enjoy scents of spring and summer again without the irritation of itchy eyes, puffy skin, and congestion.

We ease the symptoms of the common cold, so why let pollen get in the way of a romantic summer evening? Say goodbye to inflamed sinuses and aggravated skin with a rich blend of Nettle leaf and Elderflower that will have your senses singing again.

Allergies can often make us feel that a heavy fog has descended over us. Treat yourself to a brew that will blow this away with Nettle, Yarrow flowers, and Plantain as they enact their simultaneously invigorating and soothing properties to help you through your previously pollen-plagued day.
What is Spring Herbal Tea Infusion?
Spring Herbal Tea Infusion is a handcrafted blend of herbs that are sourced in the UK, specifically chosen to help support respiratory tract health. This herbal tea infusion is sold in loose leaf form and contains a mix of Nettle leaf, Elderflower, Yarrow and Plantain.
There are no reviews for this product.
Leave a review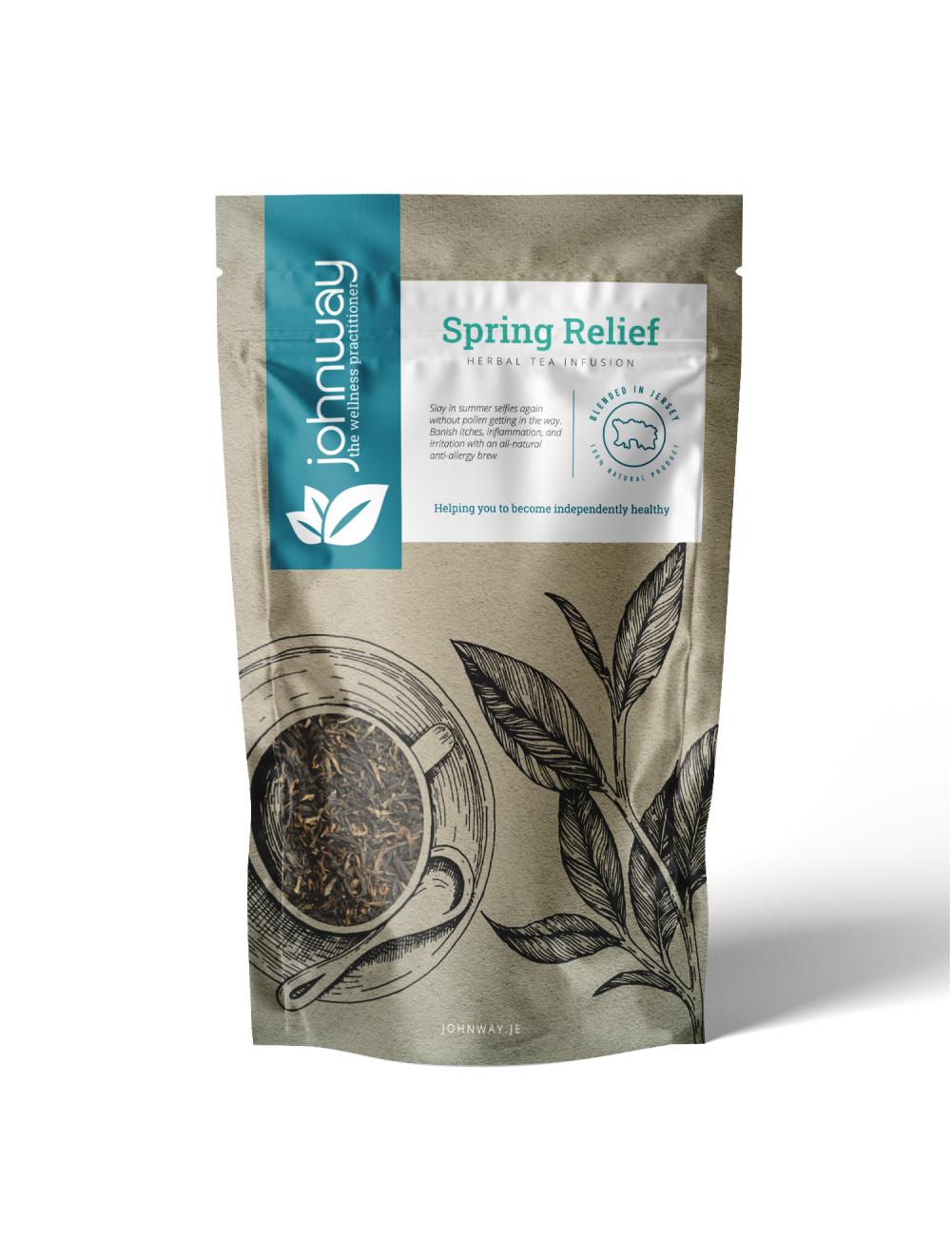 Spring Relief Herbal Tea Infusion (Loose Leaf)
Recommend to a friend
The details
Ingredients

Nettle Leaf, Elderflowers, Yarrow Flowers, Plantain Leaf.

Dosage

Place 1 teaspoon into a teapot, infuser or teabag, Add 1 cup of boiling water. Allow to infuse for 5 - 8 mins, strain and serve. Consume 1 - 3 cups a day.
Delivery & Returns
Learn how to edit the text in this section by looking at your theme's notes section.