The Wellness Practitioner
Spearmint Herbal Tea Infusion (Loose Leaf)
Embrace the energising properties of Spearmint.
What are the benefits of Spearmint Herbal Tea Infusion?

Relied upon for hundreds of years, this antioxidant rich natural remedy continues to provide a spring of nutrients that promote healthy skin, luscious hair, and impeccable memory.

Give your metabolism a kick as nature works with your body to reduce inflammation and digestive problems so you can carry on your day without the worry of impending indigestion.

When all else fails, a steaming cup of Spearmint can be savoured in order to tackle the common cold. Feel release as its decongestive and invigorating properties kick in and allow you to breathe deeply again.
What is Spearmint Herbal Tea Infusion?
Spearmint Herbal Tea Infusion is handcrafted and sourced in the UK, specifically chosen to help support skin and digestive health, and lower inflammation. This herbal tea infusion is sold in loose leaf form and contains Spearmint herb.
There are no reviews for this product.
Leave a review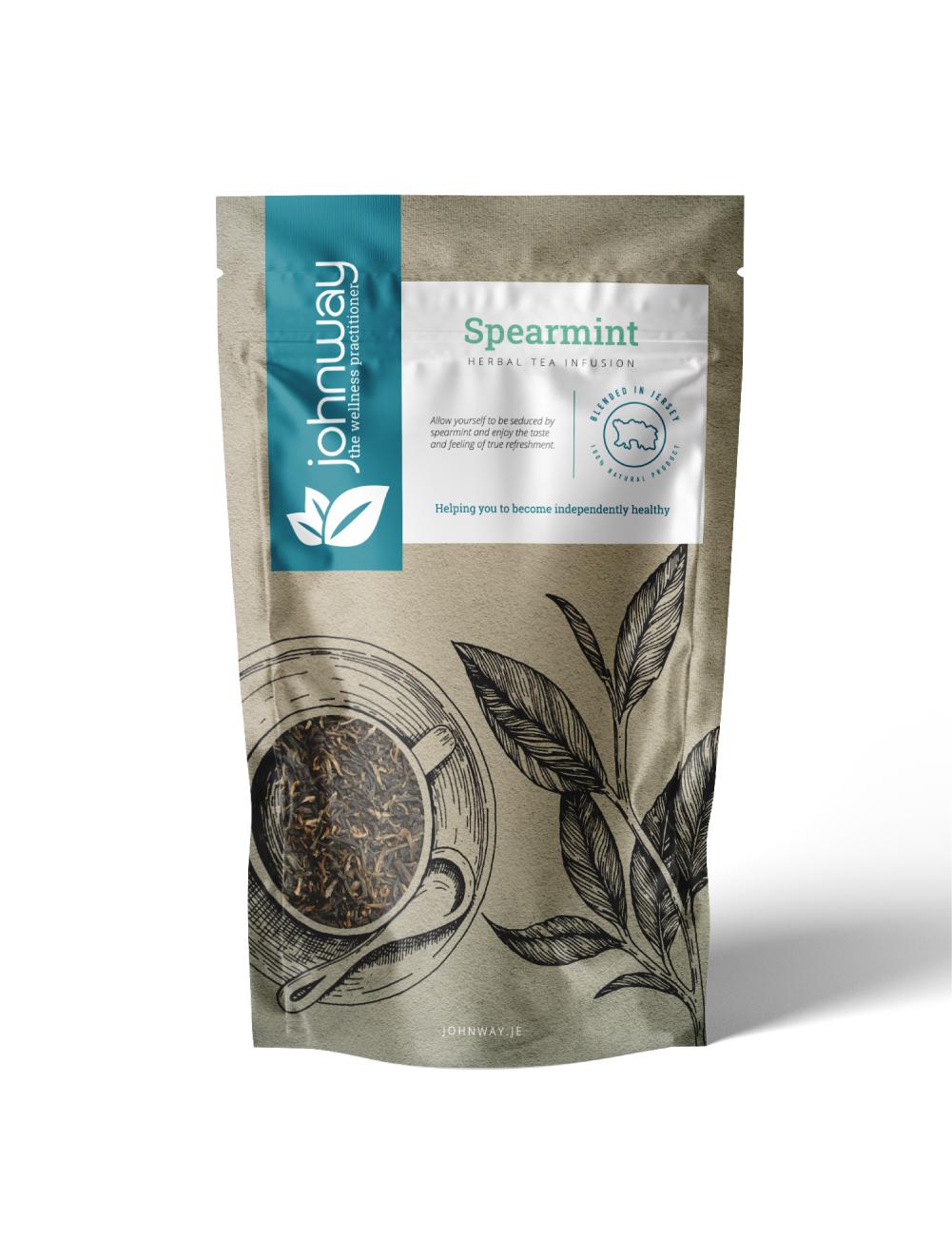 Spearmint Herbal Tea Infusion (Loose Leaf)
Recommend to a friend
The details
Ingredients
Dosage

Place 1 teaspoon into a teapot, infuser or teabag, Add 1 cup of boiling water. Allow to infuse for 5 - 8 mins, strain and serve. Consume 1 - 3 cups a day.
Delivery & Returns
Learn how to edit the text in this section by looking at your theme's notes section.