Good Health Naturally
Serra Enzyme - 30 capsules
Serrapeptase is a naturally occurring proteolytic enzyme that was originally derived from the intestine of the silkworm, now specially manufactured in a laboratory for both vegetarian and vegan suitability.
Good Health Naturally's SerraEnzyme® 250IU 90 capsules provides 250,000IU Serrapeptase per serving, in a delayed release capsule. When taken on an empty stomach, delayed release capsules bypass the stomach and instead go straight to the small intestine where they can be efficiently broken-down, creating a gentle release. 
There are no reviews for this product.
Leave a review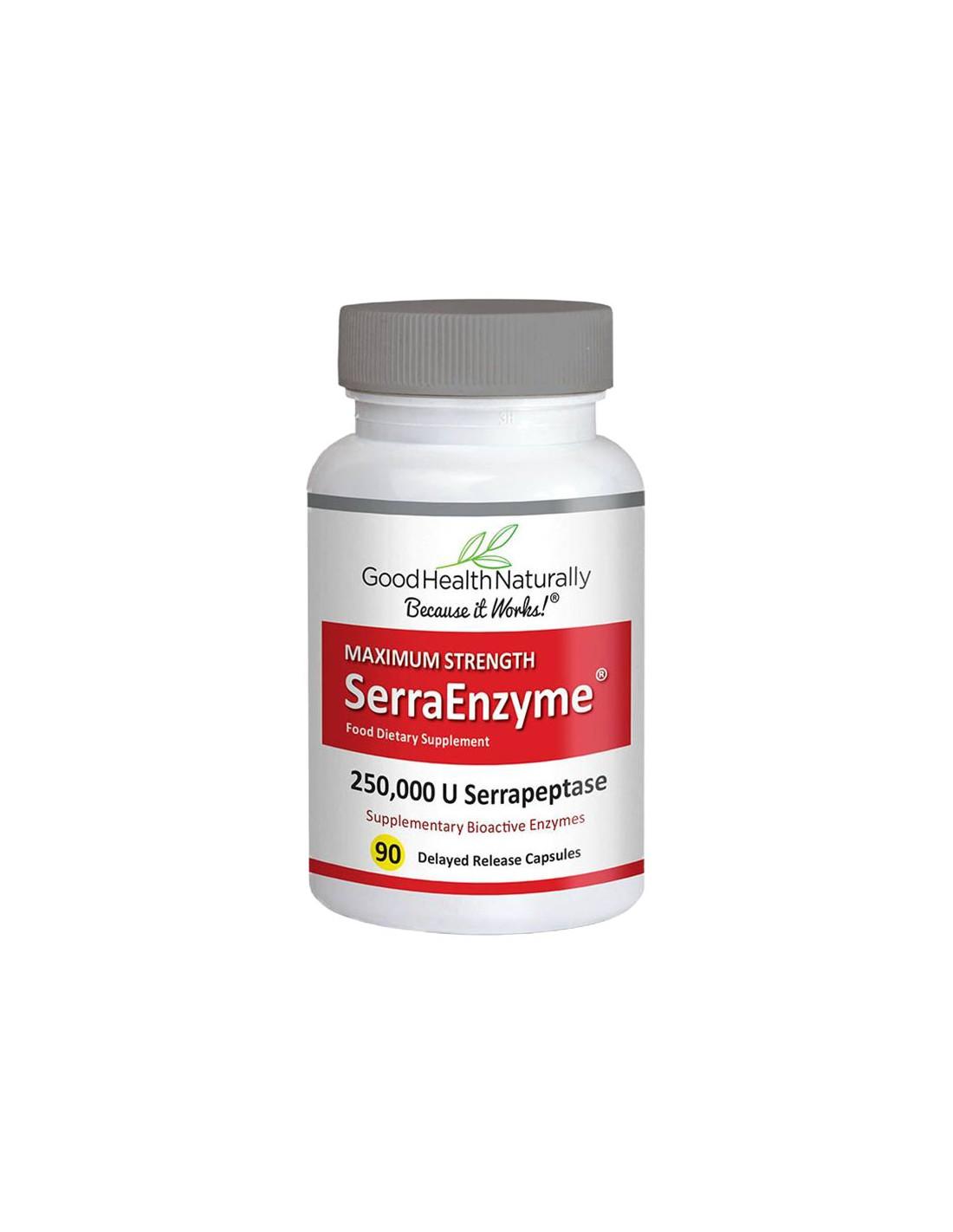 Serra Enzyme - 30 capsules
Recommend to a friend
The details
Ingredients

Serrapeptase - 250,000 IU

Microcrystalline Cellulose
Hypromellose
Water
Gellan Gum (delayed release capsule) Free of Phthalates

Dosage

Take 1 capsule with water/juice on an empty stomach. May take 3 capsules 3 times a day, or as directed by a healthcare professional.

Safety & Warnings

Do NOT exceed stated daily dose =. Keep out of reach of children 
Delivery & Returns
Learn how to edit the text in this section by looking at your theme's notes section.