The Wellness Practitioner
Purify Herbal Tea Infusion (Loose Leaf)
Help get lymph flowing again and feel like a weight has been lifted.
What are the benefits of Purify Herbal Tea Infusion?
The evidence of internal flares and inflammation too often show up on the outside as well as within. Puffiness, blemishes, and dark circles are commonly accompanied by internal inflammation that is triggered by the stress and toxins of a busy working life.

Take a moment for yourself to nourish your lymphatic system with Marigold flowers and Clover. These natural ingredients will stimulate your senses whilst tackling the impact of toxins, inflammation, and infections on the body.

Tell-tale signs of a rundown immune system often include lacklustre hair, skin, and nails. With cellulite reducing properties, Cleavers will bring back your shine, pairing with Nettle leaf to stimulate and nurture your body.
What is Purify Herbal Tea Infusion?
Purify Herbal Tea Infusion is a handcrafted blend of herbs that are sourced in the UK, specifically chosen to help support the lymphatic system, remove toxins and lower inflammation. This herbal tea infusion is sold in loose leaf form and contains a mix of Marigold flowers, Clover and Cleavers and Nettle herbs.
There are no reviews for this product.
Leave a review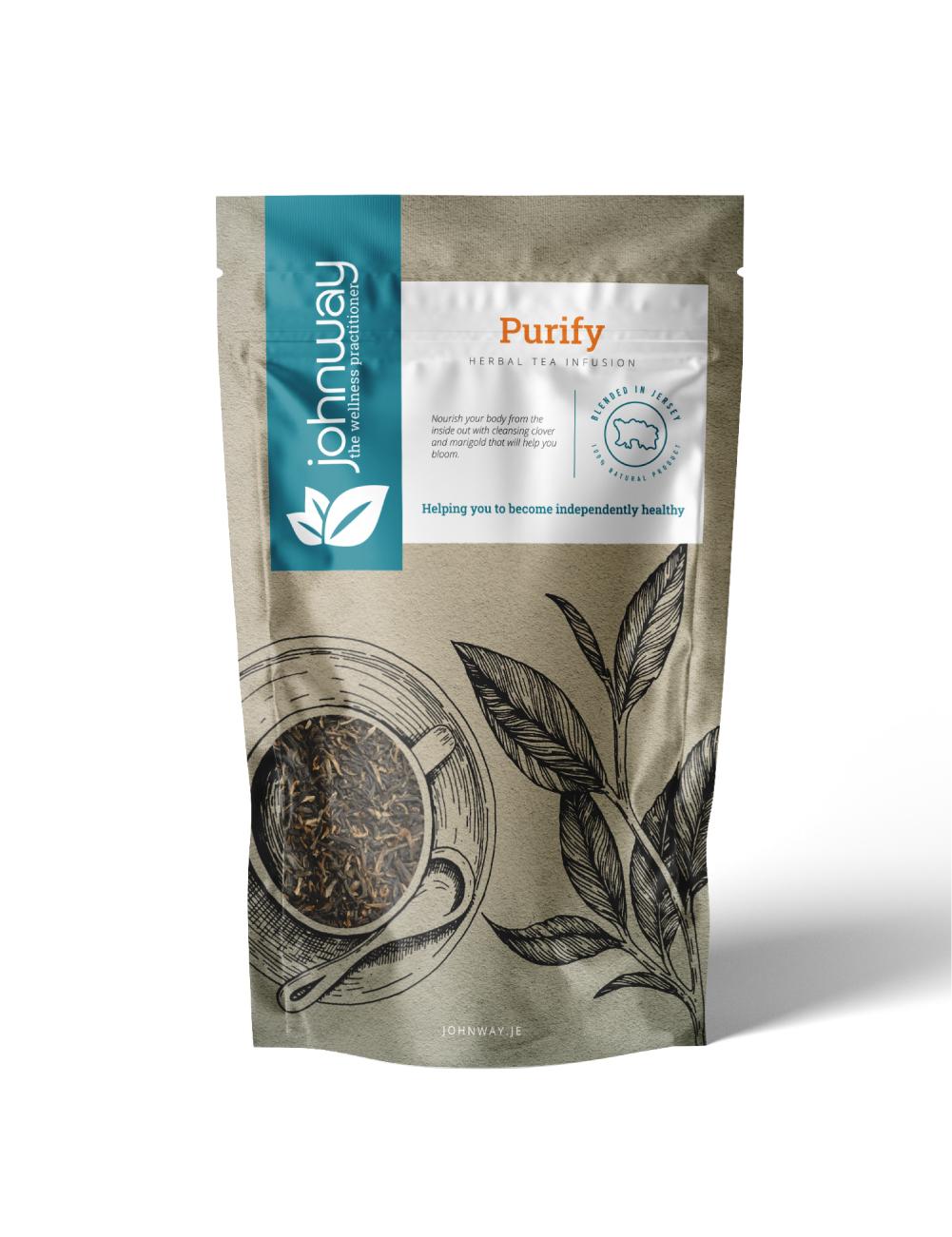 Purify Herbal Tea Infusion (Loose Leaf)
Recommend to a friend
The details
Ingredients

Red Clover, Cleavers, Marigold Flowers, Nettle Leaf

Dosage

Place 1 teaspoon into a teapot, infuser or teabag, Add 1 cup of boiling water. Allow to infuse for 5 - 8 mins, strain and serve. Consume 1 - 3 cups a day.
Delivery & Returns
Learn how to edit the text in this section by looking at your theme's notes section.