The Wellness Practitioner
Peppermint Herbal Tea Infusion (Loose Leaf)
Soothe your sinuses and calm stomach cramps with a pot of Peppermint.
What are the benefits of Peppermint Herbal Tea Infusion?
Traditionally used to treat a broad spectrum of illnesses and ailments, the fresh scent and flavour of this tea is welcome at breakfast or bedtime.

With its stimulating and decongestive properties, a cup of our tasty tea is the perfect choice when battling the common cold as well as a grumbling digestive system.

Get your pep.
What is Peppermint Herbal Tea Infusion?
Peppermint Herbal Tea Infusion is handcrafted and sourced in the UK, specifically chosen to help support respiratory and digestive health. This herbal tea infusion is sold in loose leaf form and contains Nettle herb.
There are no reviews for this product.
Leave a review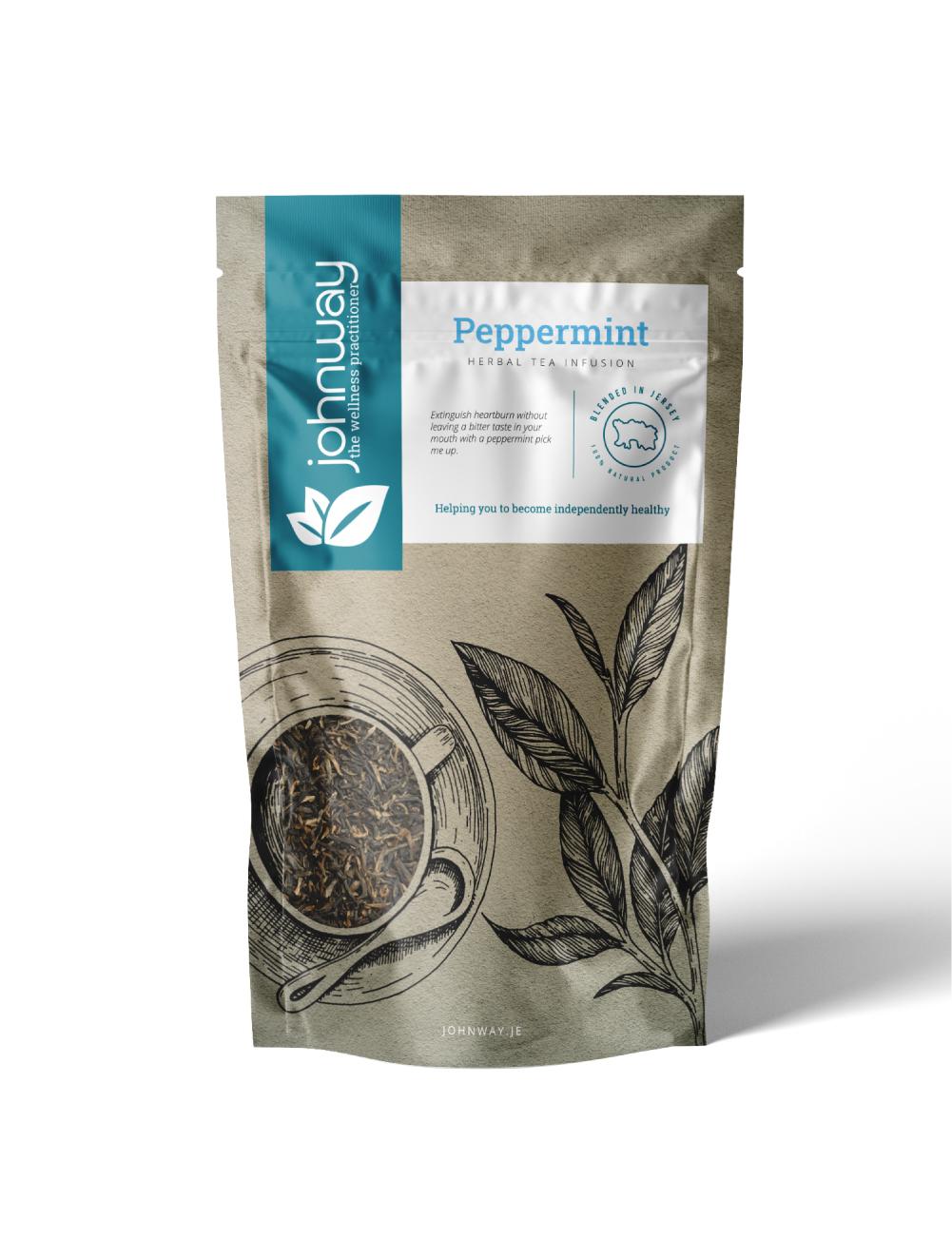 Peppermint Herbal Tea Infusion (Loose Leaf)
Recommend to a friend
The details
Ingredients
Dosage

Place 1 teaspoon into a teapot, infuser or teabag, Add 1 cup of boiling water. Allow to infuse for 5 - 8 mins, strain and serve. Consume 1 - 3 cups a day.
Delivery & Returns
Learn how to edit the text in this section by looking at your theme's notes section.