The Wellness Practitioner
Mama Herbal Tea Infusion (Loose Leaf)
Keep your mind and body at ease during pregnancy – you both deserve it.
What are the benefits of the Mama Herbal Tea Infusion?
Pregnancy in our busy modern world can seem daunting. Help nature help you by enjoying our blend of natural ingredients that support hormone stability, internal regulation and foetal growth.

We have always turned to the earth for help with morning sickness and pelvic pain - Red Raspberry and Peppermint will naturally support your body through these symptoms. The infusion of Nettle and Alfalfa support iron, zinc, magnesium, and potassium levels whilst increasing vitamin k levels to keep you and your baby as healthy as can be.
What is Mama Herbal Tea Infusion?
Mama Herbal Tea Infusion is a handcrafted blend of herbs that are sourced in the UK, specifically chosen to help support pregnancy. This herbal tea infusion is sold in loose leaf form and contains a mix of Red Raspberry, Peppermint, Nettle and Alfalfa herbs.
There are no reviews for this product.
Leave a review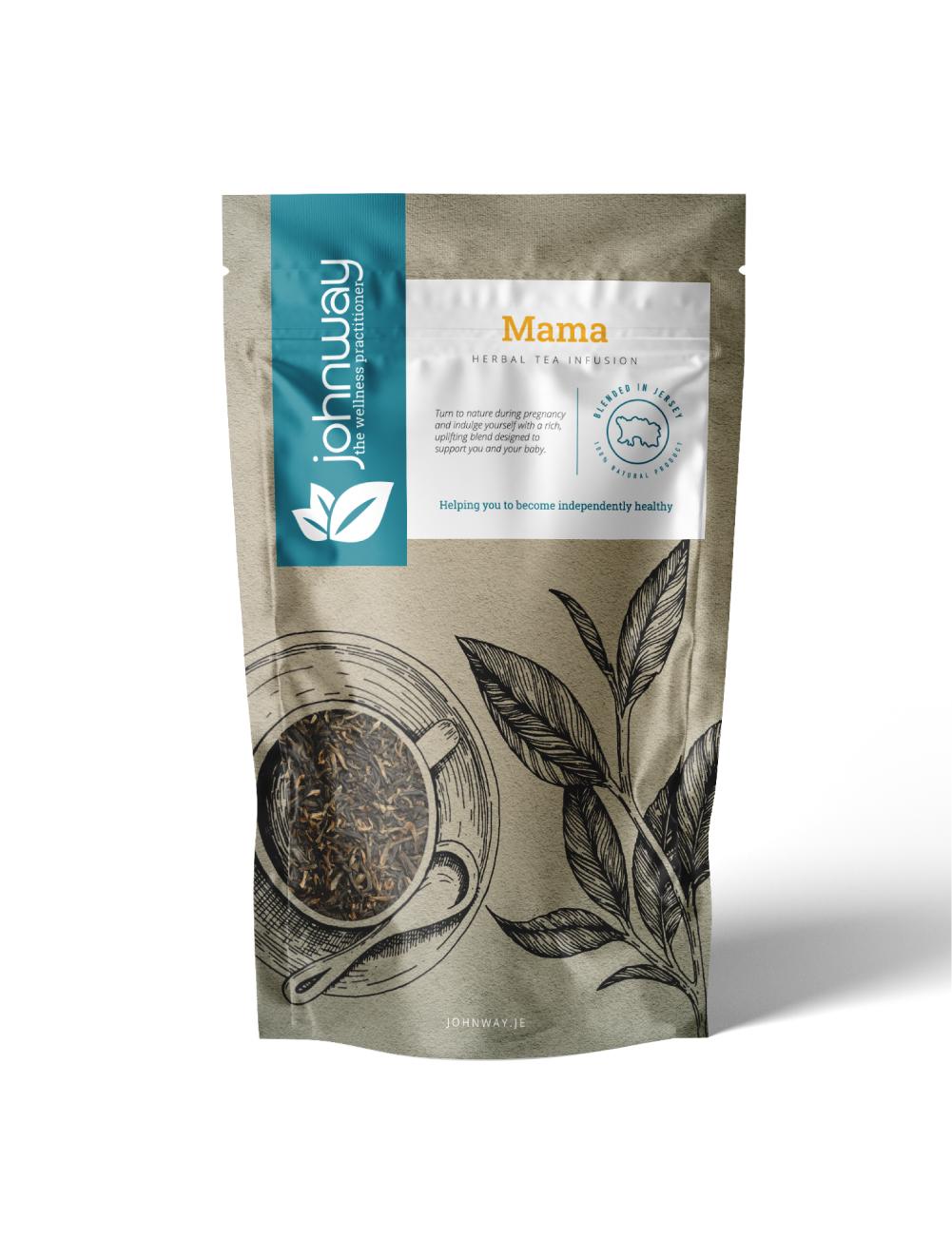 Mama Herbal Tea Infusion (Loose Leaf)
Recommend to a friend
The details
Ingredients

Ingredients: Red Raspberry, Nettle Leaf & Seed, Alfalfa, Peppermint

Dosage

Place 1 teaspoon into a teapot, infuser or teabag, Add 1 cup of boiling water. Allow to infuse for 5 - 8 mins, strain and serve. Consume 1 - 3 cups a day.
Delivery & Returns
Learn how to edit the text in this section by looking at your theme's notes section.