The Wellness Practitioner
Liver Vita Herbal Tea Infusion (Loose Leaf)
Tackle toxins without the detox.
What are the benefits of Liver Vita Herbal Tea Infusion?

The liver is one of our most diligent and ingenious organs, continuously cleansing the body of impurities.

Whether you're getting back on your feet following illness or an over-indulgent evening, Mother Nature has the answer. Support the regeneration of the circulatory system with Milk thistle and Dandelion root blended with Ginger and Peppermint to simultaneously stimulate and soothe.

Support your body's cleansing with Artichoke leaf and Wild Yam – remedies used by our grandmothers to expel excess hormones in a rich herbal blend designed to get you and your organs back on your feet.
What is Liver Vita Herbal Tea Infusion?
Liver Vita Herbal Tea Infusion is a handcrafted blend of herbs that are sourced in the UK, specifically chosen to help support digestive and circulatory system health. This herbal tea infusion is sold in loose leaf form and contains a mix of Milk thistle, Dandelion root, Ginger and Peppermint.
There are no reviews for this product.
Leave a review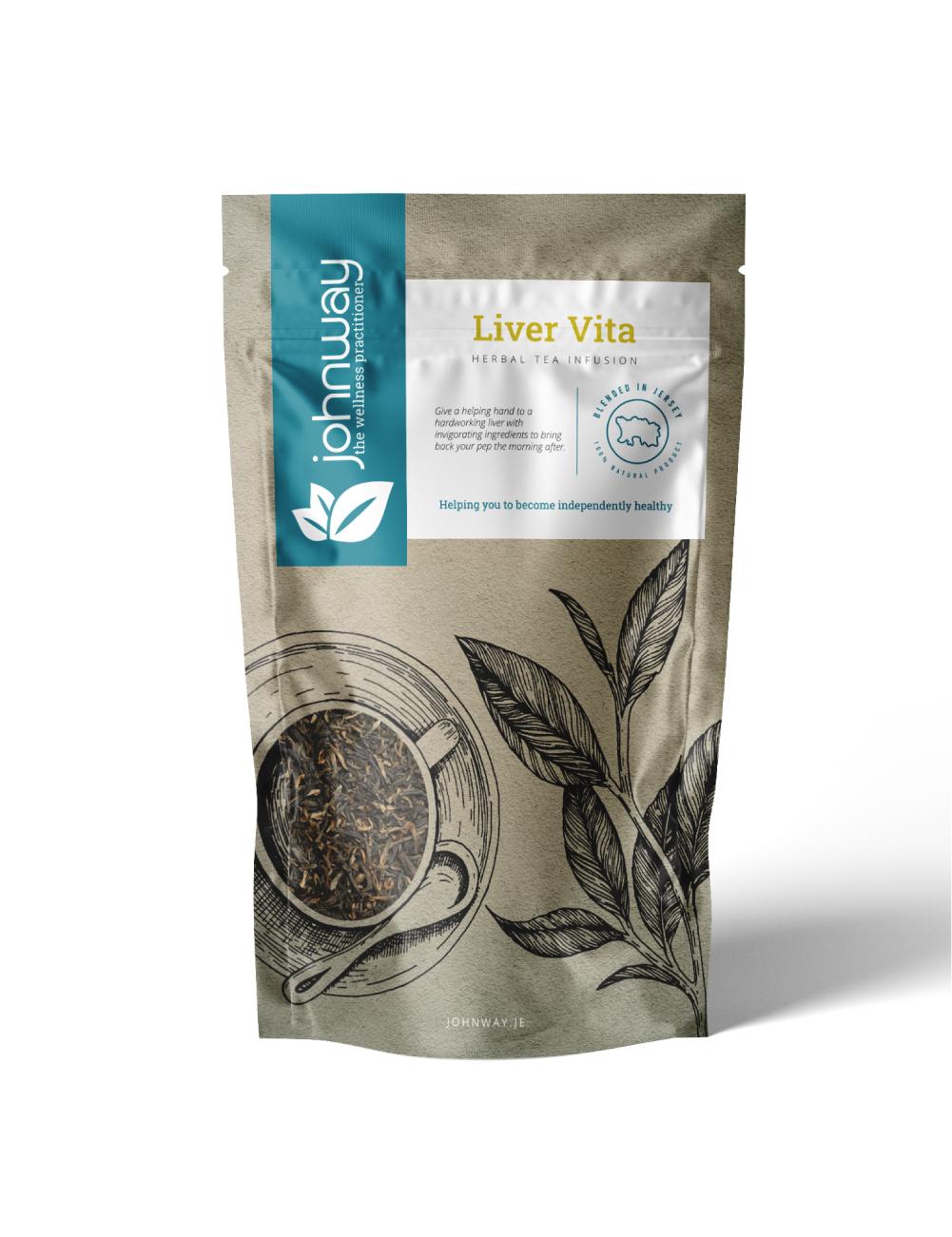 Liver Vita Herbal Tea Infusion (Loose Leaf)
Recommend to a friend
The details
Ingredients

Milk Thistle, Dandelion Root, Artichoke leaf, Wild Yam, Ginger Root, Peppermint

Dosage

Place 1 teaspoon into a teapot, infuser or teabag, Add 1 cup of boiling water. Allow to infuse for 5 - 8 mins, strain and serve. Consume 1 - 3 cups a day.
Delivery & Returns
Learn how to edit the text in this section by looking at your theme's notes section.