MycoNutri Organic
Lion's mane - 60 capsules
Both the erinacines produced by Lion's Mane's mycelium and the hericenones isolated from the fruiting body have been shown to promote the generation of Nerve Growth Factor (NGF) and MycoNutri Organic Lion's Mane contains Hericium erinaceus mycelial biomass and fruiting body together with ethanol extracts of both the mycelium and fruiting body in order to capture the full activity of this remarkable mushroom
There are no reviews for this product.
Leave a review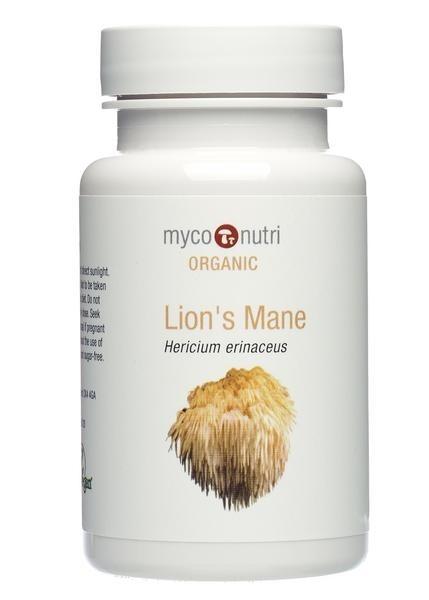 Lion's mane - 60 capsules
Recommend to a friend
The details
Ingredients

Contains organic Hericium erinaceus - mycelial biomass 500mg, fruiting body 300mg and hot-water/ethanol duel extract 200mg. 

Dosage

2 capsules, 1-3 times a day as a dietary supplement, or as recommended by your health professional

Safety & Warnings

Store in a cool, dry place out of direct sunlight. Keep out of reach of children. Not to be taken as an alternative to a balanced diet. Do not exceed recommended daily dose. Seek advise from a health professional if pregnant or nursing.
Delivery & Returns
Learn how to edit the text in this section by looking at your theme's notes section.