The Wellness Practitioner
Kidney Ease Herbal Tea Infusion (Loose Leaf)
Look after yourself from the inside out.
What are the benefits of Kidney Ease Herbal Tea Infusion?
Give your body's filtration system a boost with invigorating ingredients that eliminate impurities from the bloodstream and support your metabolism. Ginger root and Parsley leaf regulate your internal pH so that your organs can effectively sift unwanted substances from the system whilst boosting antioxidants to help deepen the cleanse.

Ward off the dreaded UTI by treating yourself to the soothing effects of Juniper and Bearberries. These remedies work to reduce inflammation, protect the body from bacterium, and naturally stimulate the kidneys.
What is Kidney Ease Herbal Tea Infusion?
Kidney Ease Herbal Tea Infusion is a handcrafted blend of herbs that are sourced in the UK, specifically chosen to help support urinary tract health. This herbal tea infusion is sold in loose leaf form and contains a mix of Ginger root, Parsley leaf, Juniper and Bearberry herbs.
There are no reviews for this product.
Leave a review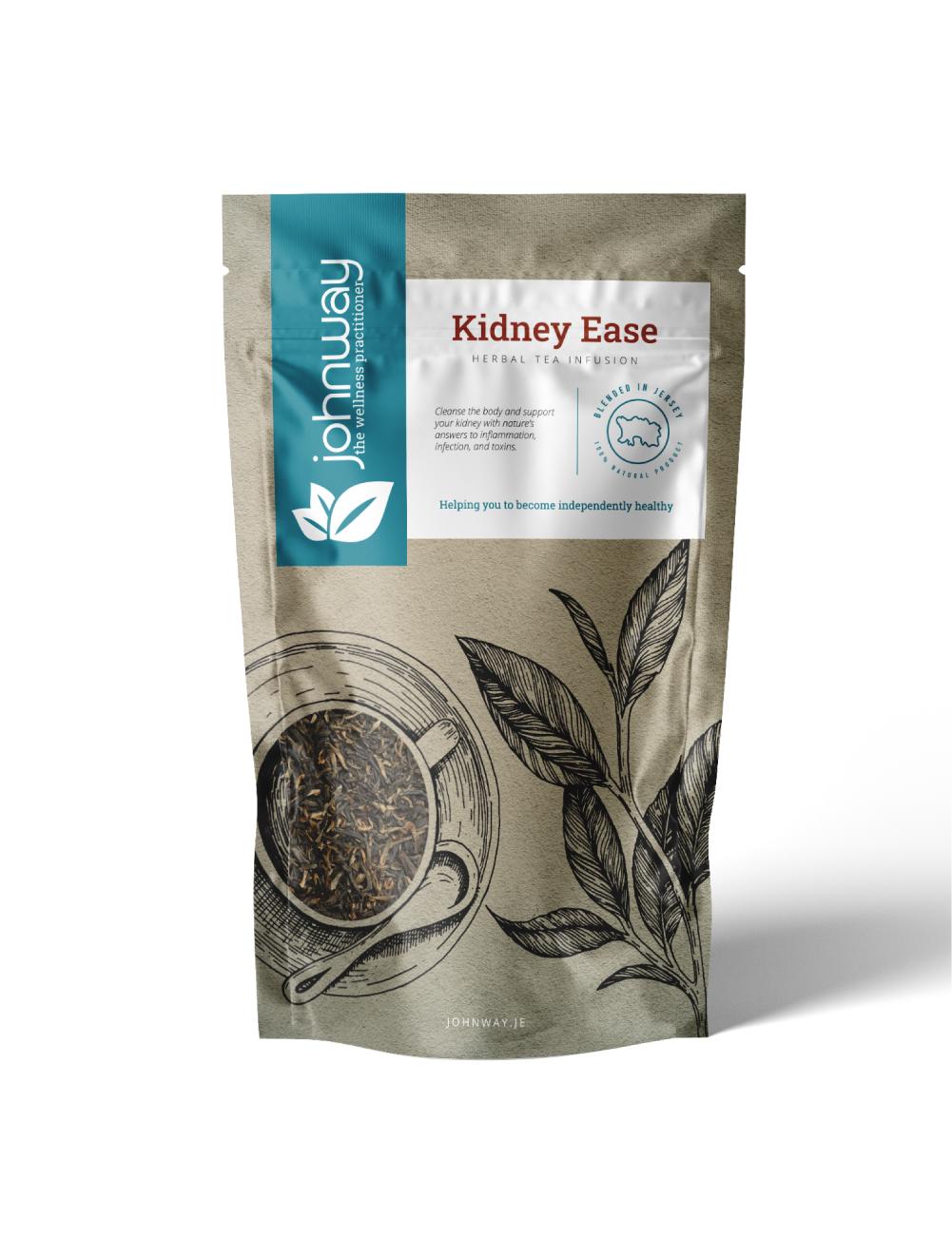 Kidney Ease Herbal Tea Infusion (Loose Leaf)
Recommend to a friend
The details
Ingredients

Bearberry, Juniper Berries, Ginger Root, Parsley Leaf.

Dosage

Place 1 teaspoon into a teapot, infuser or teabag, Add 1 cup of boiling water. Allow to infuse for 5 - 8 mins, strain and serve. Consume 1 - 3 cups a day.
Delivery & Returns
Learn how to edit the text in this section by looking at your theme's notes section.