The Wellness Practitioner
Immu-guard Herbal Tea Infusion (Loose Leaf)
Treat yourself to a tea that will make you feel as good as it tastes.
What are the benefits of Immu-guard Herbal Tea Infusion?
Our immune systems battle bacteria and viruses all year round. Help your body win this fight with an aromatic blend of stimulating, natural ingredients.

Ward off infections and stimulate white blood cells with Ginger and Marshmallow root. These established remedies combined with Echinacea and bitter Orange bolster your body's natural defences so that you can enjoy the colder months without succumbing to bothersome coughs and sniffles.

Take the pressure off your immune system and give yourself a boost.
What is Immu-guard Herbal Tea Infusion?
Immu-guard Herbal Tea Infusion is a handcrafted blend of herbs that are sourced in the UK, specifically chosen to help support immune system health. This herbal tea infusion is sold in loose leaf form and contains a mix of Ginger, Marshmallow root, Echinacea and bitter Orange herbs.
There are no reviews for this product.
Leave a review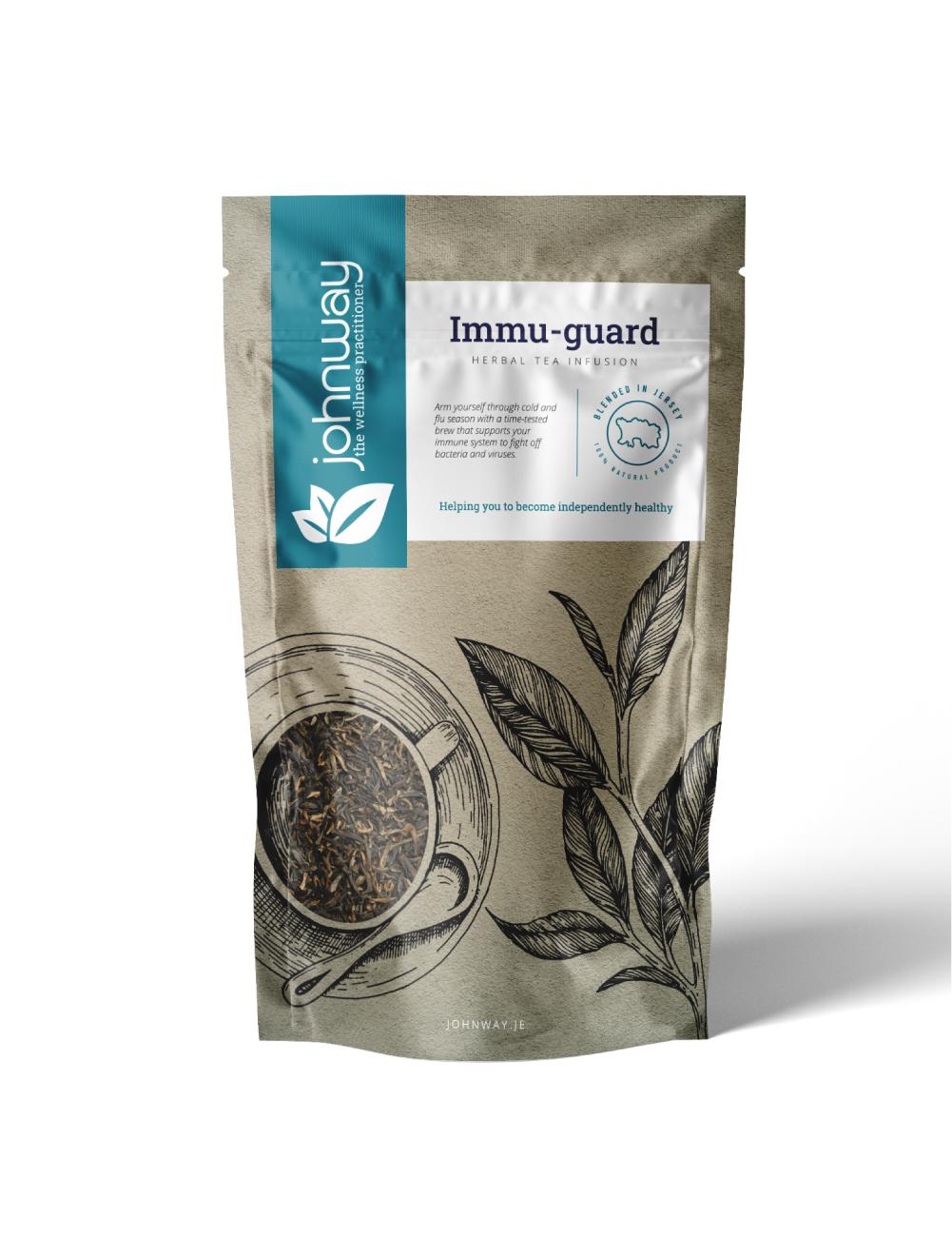 Immu-guard Herbal Tea Infusion (Loose Leaf)
Recommend to a friend
The details
Ingredients

Echinacea, Bitter Orange, Marshmallow Leaf, Marshmallow Root, Ginger Root.

Dosage

Place 1 teaspoon into a teapot, infuser or teabag, Add 1 cup of boiling water. Allow to infuse for 5 - 8 mins, strain and serve. Consume 1 - 3 cups a day.
Delivery & Returns
Learn how to edit the text in this section by looking at your theme's notes section.