The Wellness Practitioner
Glow Herbal Tea Infusion (Loose Leaf)
Take pleasure in getting your glow back.
What are the benefits of Glow Herbal Tea Infusion?
Stress, lack of sleep, and air pollutants put a lot of strain on our hard-working skin. Soothe inflammation from the inside out whilst nourishing the largest elimination organ of the body with our tried and tested detox brew to see a fresh, clear face in the mirror.
Nature's ingredients work with your pores rather than battling against them. Cooling blemishes and moisturising tired skin, our key components of Ginger, Burdock, and Marigold combine to enhance your natural shine whilst tackling dark circles and stimulating lymphatic flow with the help of Willow bark and Chickweed.
What is Glow Herbal Tea Infusion?
Glow Herbal Tea Infusion is a handcrafted blend of herbs that are sourced in the UK, specifically chosen to help support skin health. This herbal tea infusion is sold in loose leaf form and contains a mix of Ginger, Burdock, Marigold, Willow bark and Chickweed herbs.
There are no reviews for this product.
Leave a review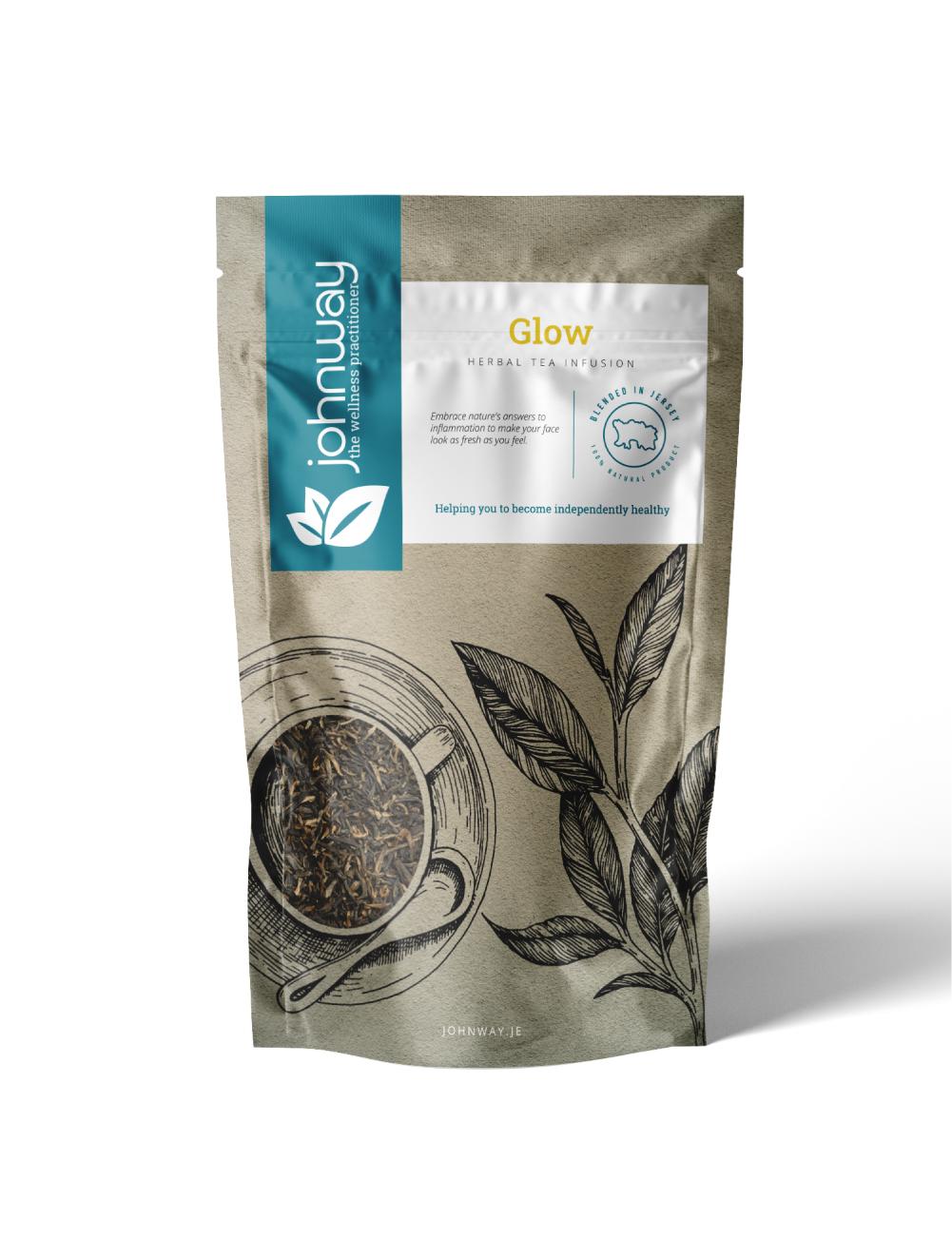 Glow Herbal Tea Infusion (Loose Leaf)
Recommend to a friend
The details
Ingredients

Marigold Flowers, Burdock Root, Dandelion Leaf & Root, Cleaves, Willow Bark , Chickweed and Ginger Root

Dosage

Place 1 teaspoon into a teapot, infuser or teabag, Add 1 cup of boiling water. Allow to infuse for 5 - 8 mins, strain and serve. Consume 1 - 3 cups a day.
Delivery & Returns
Learn how to edit the text in this section by looking at your theme's notes section.