The Wellness Practitioner
Ginger Herbal Tea Infusion (Loose Leaf)
Give yourself a head start with ginger.
What are the benefits of Ginger Tea Herbal Infusion?
This remedy has been handed down for hundreds of years and continues to be the body's ally in its fight against the common cold and flu.

When enjoyed in a cup, an infusion of Ginger will act as an anti-inflammatory whilst soothing nausea and a sore throat. Heat your body and boost the immune system with a brew and reap the rewards.

Sit back. Sip. Sing.
What is Ginger Tea Herbal Infusion?
Ginger Tea Herbal Infusion is handcrafted in the UK, specifically chosen to help support immune system health. This herbal tea infusion is sold in loose leaf form and contains Ginger herb.
There are no reviews for this product.
Leave a review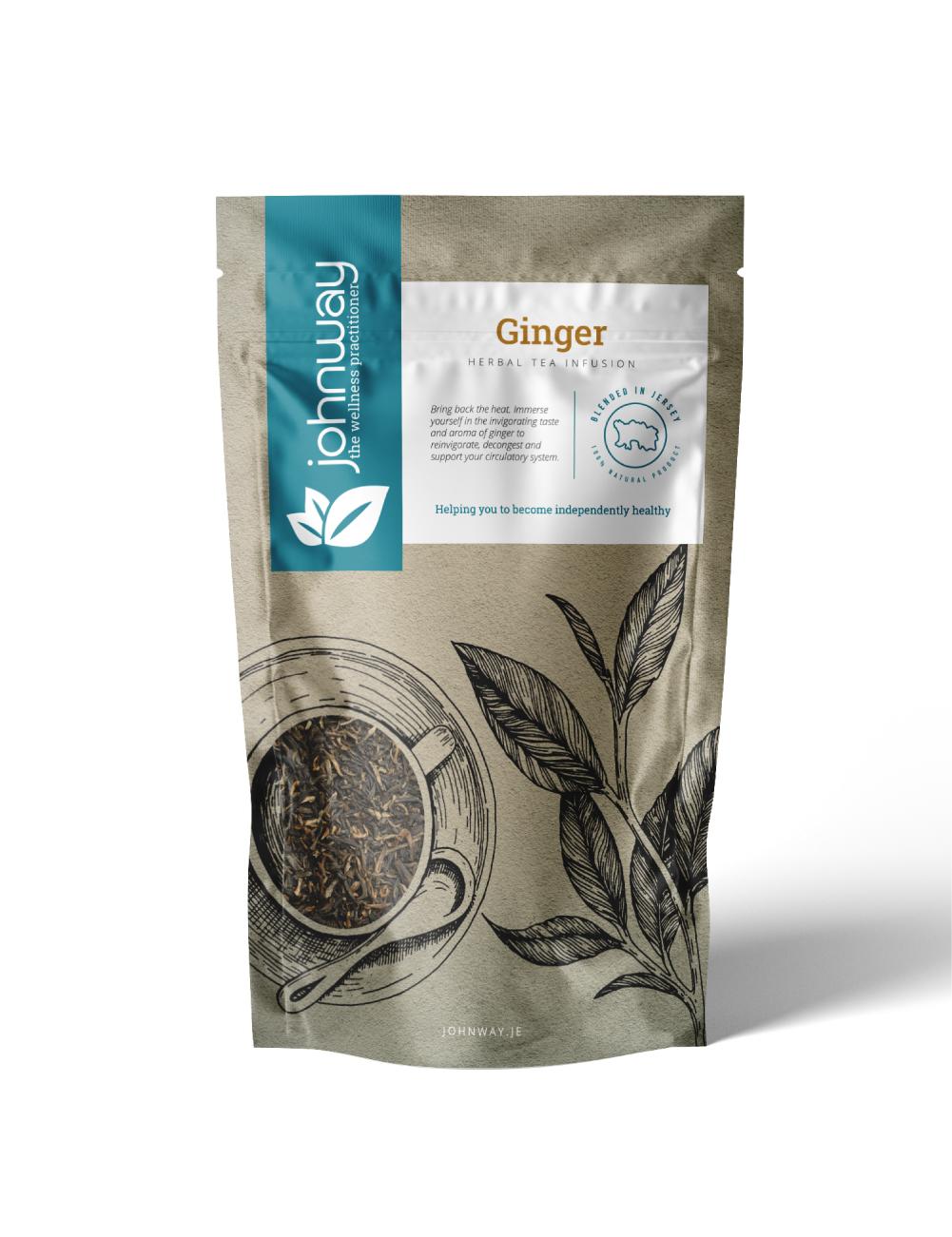 Ginger Herbal Tea Infusion (Loose Leaf)
Recommend to a friend
The details
Ingredients
Dosage

Place 1 teaspoon into a teapot, infuser or teabag, Add 1 cup of boiling water. Allow to infuse for 5 - 8 mins, strain and serve. Consume 1 - 3 cups a day.
Delivery & Returns
Learn how to edit the text in this section by looking at your theme's notes section.