The Wellness Practitioner
Flow Herbal Tea Infusion (Loose Leaf)
Soothe menstrual cycle tenderness.
What are the benefits of Flow Herbal Tea Infusion?
We all know the pain of our bodies renewing themselves each month, and a heavy period can be incapacitating.
So allow yourself some 'me time' with a restorative brew of Lady's mantle, Yarrow root, and Raspberry leaf to reduce inflammation, inside and out, whilst easing pain and nourishing your body and mind. 
What is Flow Herbal Tea Infusion?
Flow Herbal Tea Infusion is a handcrafted blend of herbs that are sourced in the UK, specifically chosen to help support women's reproductive health. This herbal tea infusion is sold in loose leaf form and contains a mix of Lady's mantle, Yarrow root and Raspberry leaf herbs.
There are no reviews for this product.
Leave a review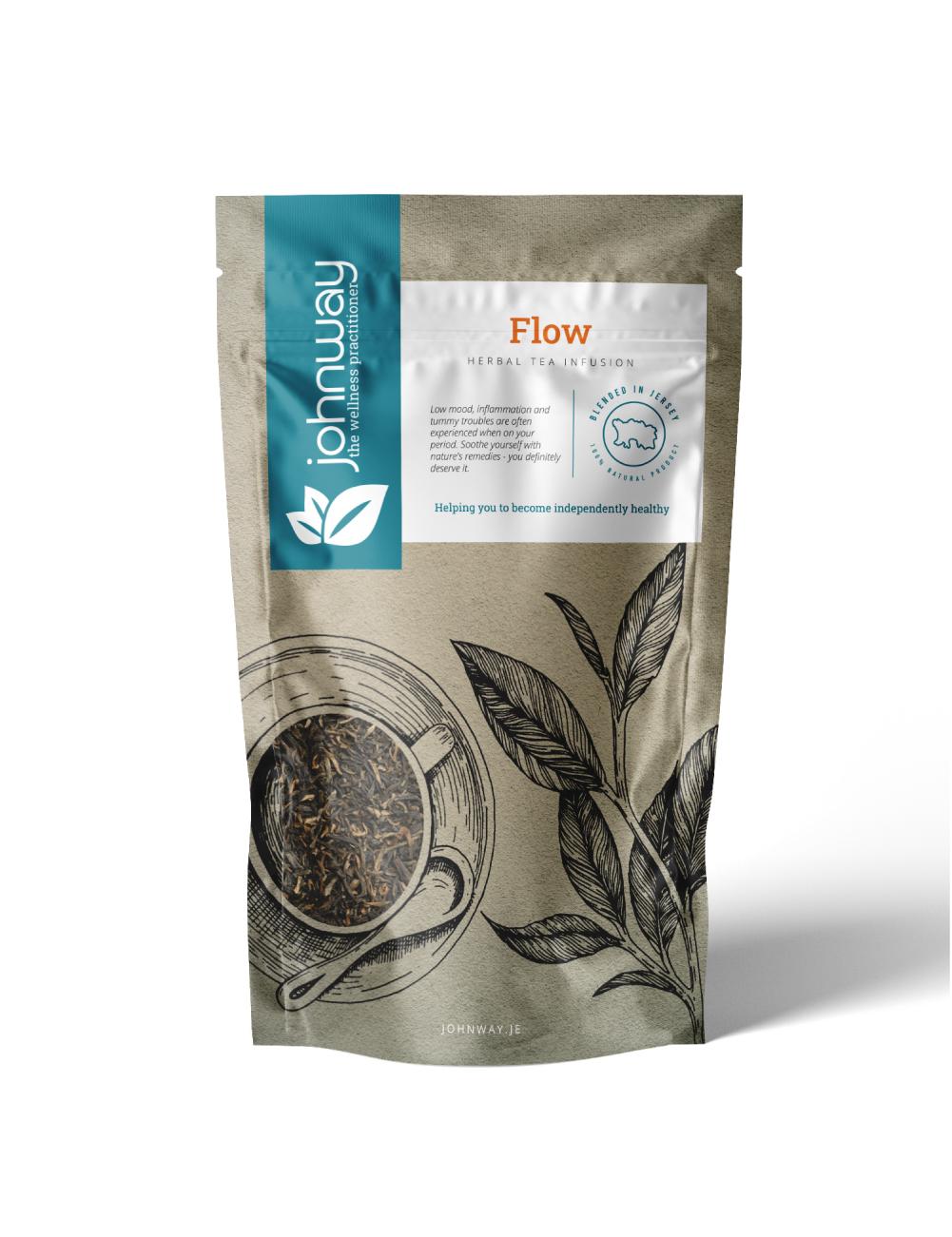 Flow Herbal Tea Infusion (Loose Leaf)
Recommend to a friend
The details
Ingredients

Lady's Mantle, Raspberry Leaf, Yarrow Flowers.

Dosage

Place 1 teaspoon into a teapot, infuser or teabag, Add 1 cup of boiling water. Allow to infuse for 5 - 8 mins, strain and serve. Consume 1 - 3 cups a day.
Delivery & Returns
Learn how to edit the text in this section by looking at your theme's notes section.