The Wellness Practitioner
Digest Herbal Tea Infusion (Loose Leaf)
Regain your body's inner balance with a mixture of natural ingredients that pair traditional remedies with innovative blends.

What are the benefits of Digest Herbal Tea Infusion?
Our digestive system is essential to maintaining internal equilibrium. Anxiety, stress, and environmental factors often mean that the organs involved are unable to work in the way that they should. Dandelion and Angelica roots help your tummy get back to doing what it does best whilst boosting metabolism.

Ease inflammation and break through acid build up with fragrant and invigorating Cardamon and Orange peel that indulge the senses. Allow yourself a moment to eliminate toxins and regain a healthy relationship with your body.
What is Digest Herbal Tea Infusion?
Digest Herbal Tea Infusion is a handcrafted blend of herbs that are sourced in the UK, specifically chosen to help support digestive system health and adrenal health. This herbal tea infusion is sold in loose leaf form and contains a mix of Dandelion, Angelica roots, Cardamon, Orange peel herbs.
There are no reviews for this product.
Leave a review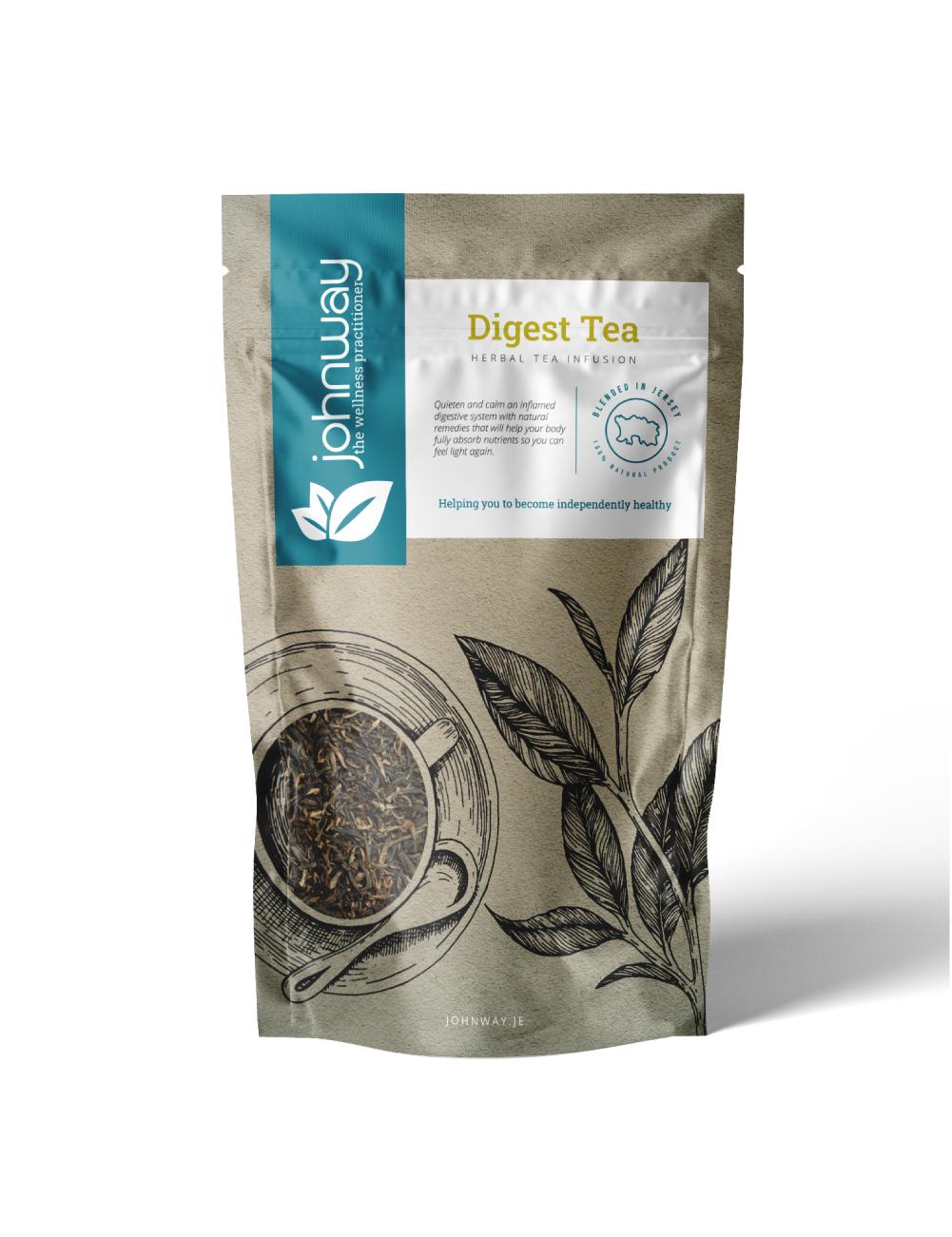 Digest Herbal Tea Infusion (Loose Leaf)
Recommend to a friend
The details
Ingredients

Dandelion Root, Orange Peel, Angelica Root, Cardamom.

Dosage

Place 1 teaspoon into a teapot, infuser or teabag, Add 1 cup of boiling water. Allow to infuse for 5 - 8 mins, strain and serve. Consume 1 - 3 cups a day.
Delivery & Returns
Learn how to edit the text in this section by looking at your theme's notes section.