Nutri Advanced
Candex SIBO - 45 capsules
Candex SIBO is ideal for anyone wanting to help re-balance the microflora in their small instestine. Garlic and grapefruit seed extract may help support a healthy microbial balance in the gut whilst garlic may also support the immune system and defend against harmful bacteria and fungi.

Carprylic acid is a fatty acid that has broad-ranging antimicrobial properties and a long history of use with purging unwanted compounds from the gut. Candex SIBO also contains berberine (an alkaloid found in specific herbs) and oregano that has been historically used to support gut health and microbial balance.
There are no reviews for this product.
Leave a review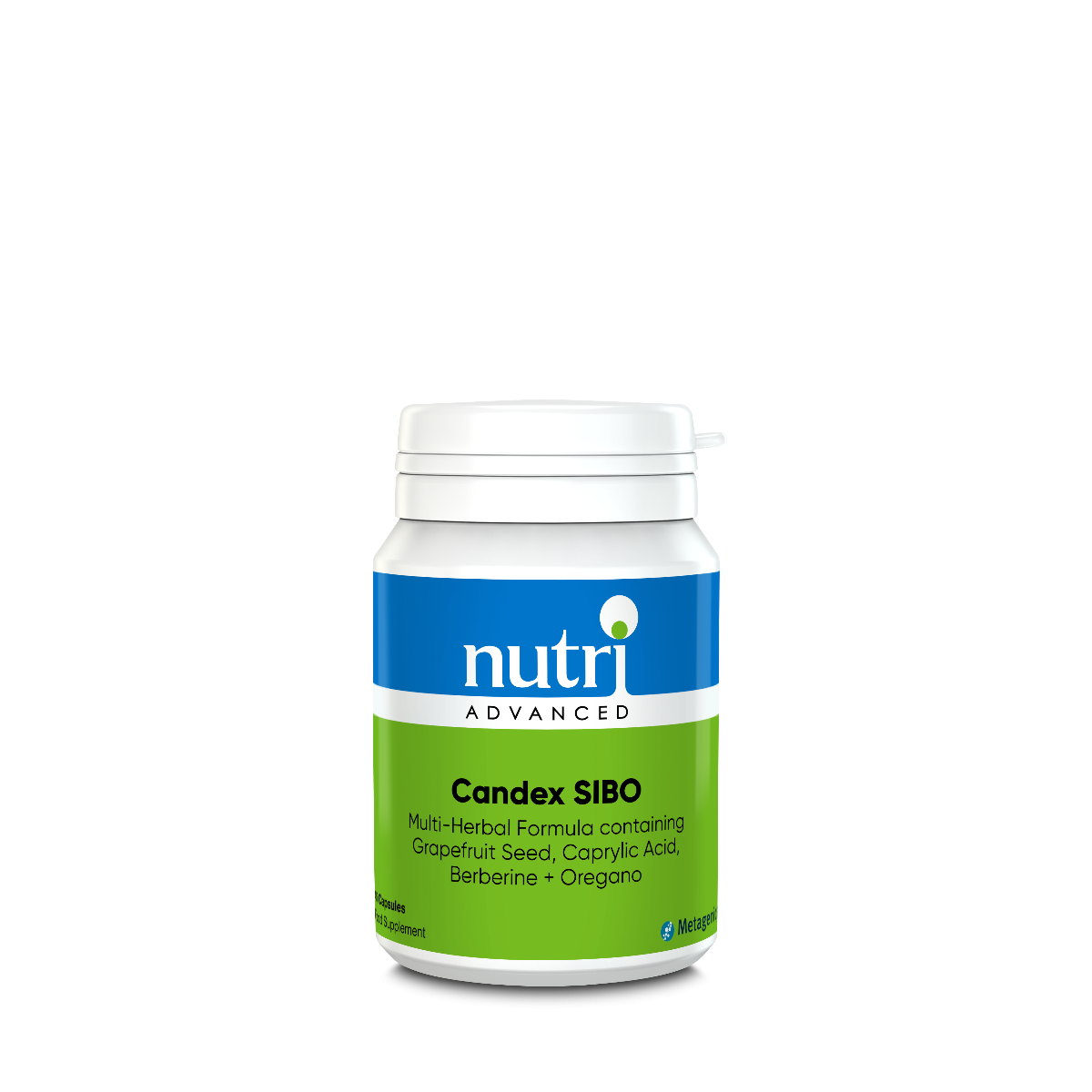 Candex SIBO - 45 capsules
Recommend to a friend
The details
Ingredients

Each Capsule contains, Calsium caprylate 200mg [provides (167mg) Caprylic acid], Grapefruit seed extract (citrus grandis) 150mg, Berbeine (Berberis arisata) 75mg, garlic extract (Allium sativum) 70mg, oregano extract (Origanium vulgaris) 4:1 50mg. 

Dosage


1 capsule daily, or as directed by health care practitioner. 

Safety & Warnings

Suitable for adults and children from the age of 12 years. Do not use if pregnant or breastfeeding. If taking medication or have a medical condition, consult a healthcare practitioner before using this product.
Delivery & Returns
Learn how to edit the text in this section by looking at your theme's notes section.