Pharma Nord
SelenoPrecise - 60 tablets
Bio-SelenoPrecise are small, round white tablets each containing 200 micrograms of selenium from Pharma Nord's patented, standardized selenium yeast. SelenoPrecise contains in addition to selenomethionine more than 20 other organic selenium compounds. SelenoPrecise stands out by being able to document a very high level of bio-availability and a stable quality:
15 laboratories in 12 different countries have measured the content of L-methionine selenium in SelenoPrecise to be high and stable.
89% of the selenium content is absorbed in the body.
 
Why so many different selenium compounds?
Bio-SelenoPrecise contains many different selenium compounds because each type of selenium has different functions in the human body. By supplying a wide spectrum of selenium compounds it is possible to emulate the natural variety of selenium types found in selenium rich food. This, scientists believe, has the best effect on our health.
There are no reviews for this product.
Leave a review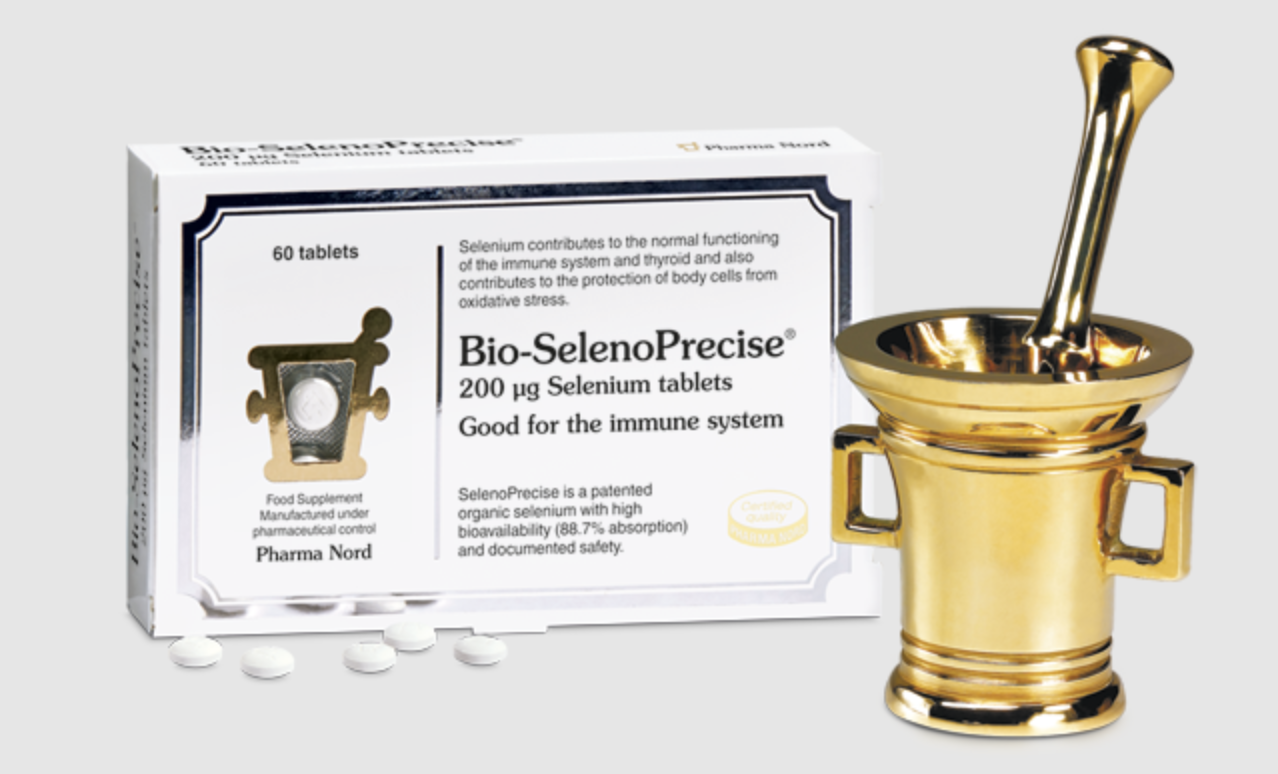 SelenoPrecise - 60 tablets
Recommend to a friend
The details
Ingredients

Bulking agent: Microcrystalline cellulose
Firming agent: Dicalcium phosphate
Selenium: Selenium enriched Yeast (**SelenoPrecise®)
Firming agent: Silicon dioxide
Anti-caking agent: Magnesium salts of fatty acid
Glazing agent: Hydroxypropyl methylcellulose

Dosage

1 tablet per day. For oral use. Do not exceed recommended amount. To be taken with food.

Safety & Warnings

Pregnant and lactating women and those on medication should seek professional advice prior to taking supplements. store at room temperature out of direct sunlight. Keep out of reach of children. Nutritional supplements should not be used as a substitute for a varied diet and a healthy lifestyle. 
Delivery & Returns
Learn how to edit the text in this section by looking at your theme's notes section.