Pharma Nord
Bio-Quinone (Coenzyme Q10) Super 30mg
Coenzyme Q10 Supplement is now available in a starter pack containing 20 capsules of Pharma Nord's Bio-Quinone Active Q10 GOLD 100mg for you to try.
Our Bio-Quinone Active Q10 contains coenzyme Q10 in the form of ubiquinone in its natural identical form. This unique preparation delivers coenzyme Q10 in the active formula that is present in over 90 scientific studies to provide a consistently high level of bioavailability.
There are no reviews for this product.
Leave a review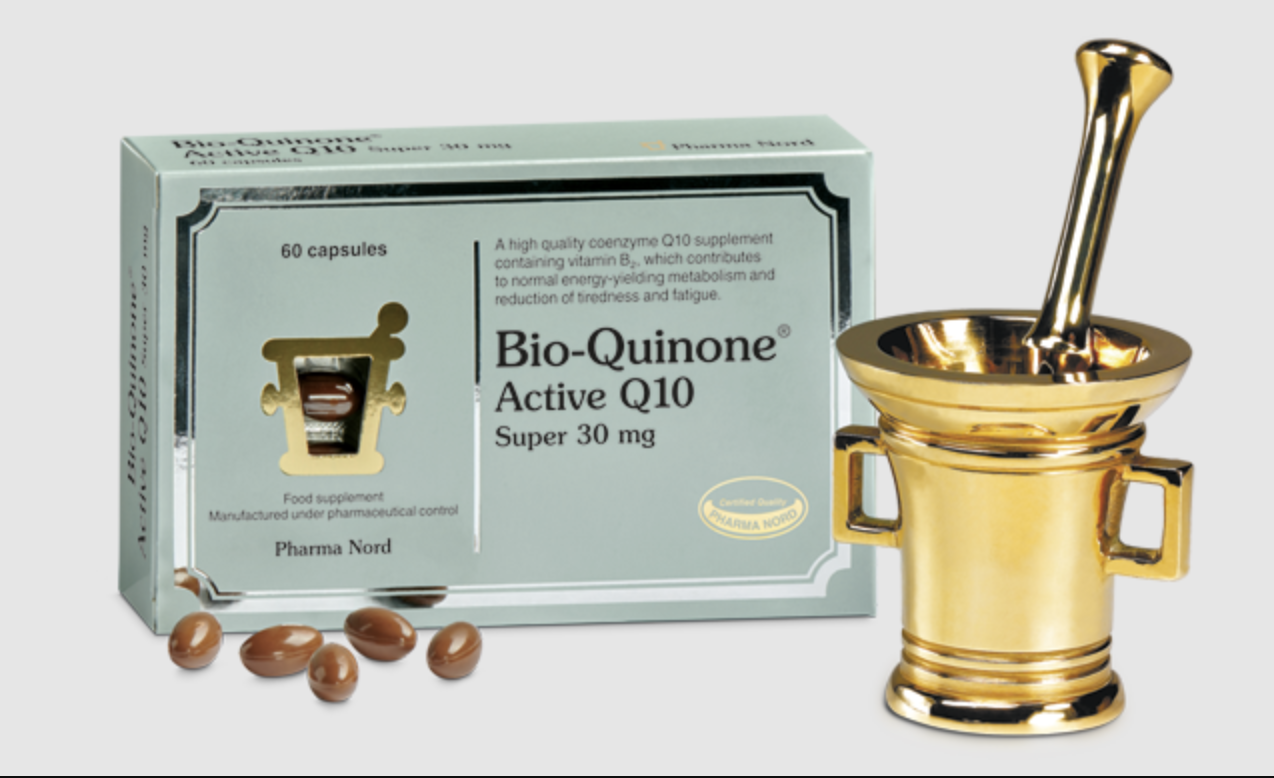 Bio-Quinone (Coenzyme Q10) Super 30mg
Recommend to a friend
The details
Ingredients

Bulking agent: Soybean oil
Capsule shell: Bovine Gelatine
Humectants: Glycerol, Purified Water
Co-enzyme Q10
Antioxidant: D-alpha-tocopherol
Colour: Iron oxide, Riboflavin
Vitamin: B2 (Riboflavin)

Dosage

1-2 capsule per day or as recommended by a physician. To be taken with food.
Do not exceed recommended amount.

Safety & Warnings

Pregnant and lactating women and those on medication should seek professional advice prior to taking supplements. Nutritional supplements should not be used as a substitute for a varied diet and a healthy lifestyle. Store at room temperature out of direct sunlight. Keep out of reach of children.
Delivery & Returns
Learn how to edit the text in this section by looking at your theme's notes section.