The Wellness Practitioner
Ashwagandha Tincture (100 ml)
Bring a sense of calm and natural relaxation to your day!
What are the benefits of Ashwagandha Tincture?
Historically, Ashwagandha (also known as Withania or Indian Winter Cherry) has been used in a variety of ways: tonic, diuretic, aphrodisiac and astringent (to name a few). 
Today, the Ashwagandha herb is used to support a general sense of calm and relaxation when needed. Stress seems to be a common place in today's society, so taking Ashwagandha herb alongside incorporating stress relieving activities such as yoga, meditation or simply walking in nature, may enhance the bodies ability to cope with stress. The Wellness Practitioner Ashwagandha Tincture can be taken for short periods during times of stress.
What is Ashwagandha?
Ashwagandha is a herb that is part of the nightshade family and is native to Solanaceae. This plant is a small shrub with light green flowers, simple leaves and bright red berries. It gets its name from a mixture of the Sanskrit words "ashva", meaning horse, and "gandha" meaning smell - the latter reflecting the horse-like odour that the root has.
Why does this Ashwagandha tincture contain alcohol?
Alcohol is used as it is an excellent solvent for extracting herbal medicines. The amount of alcohol used in this herbal tincture is small and therefore does not have any intoxicating effects. 
All of The Wellness Practitioner range of herbal remedies and nutritional supplements have been tested for safety and quality independently. 
Who could benefit from taking this Ashwagandha Tincture?
People experiencing occasional mild anxiety, stress and insomnia. This information on the herbal remedy Ashwagandha is based on traditional use only.
There are no reviews for this product.
Leave a review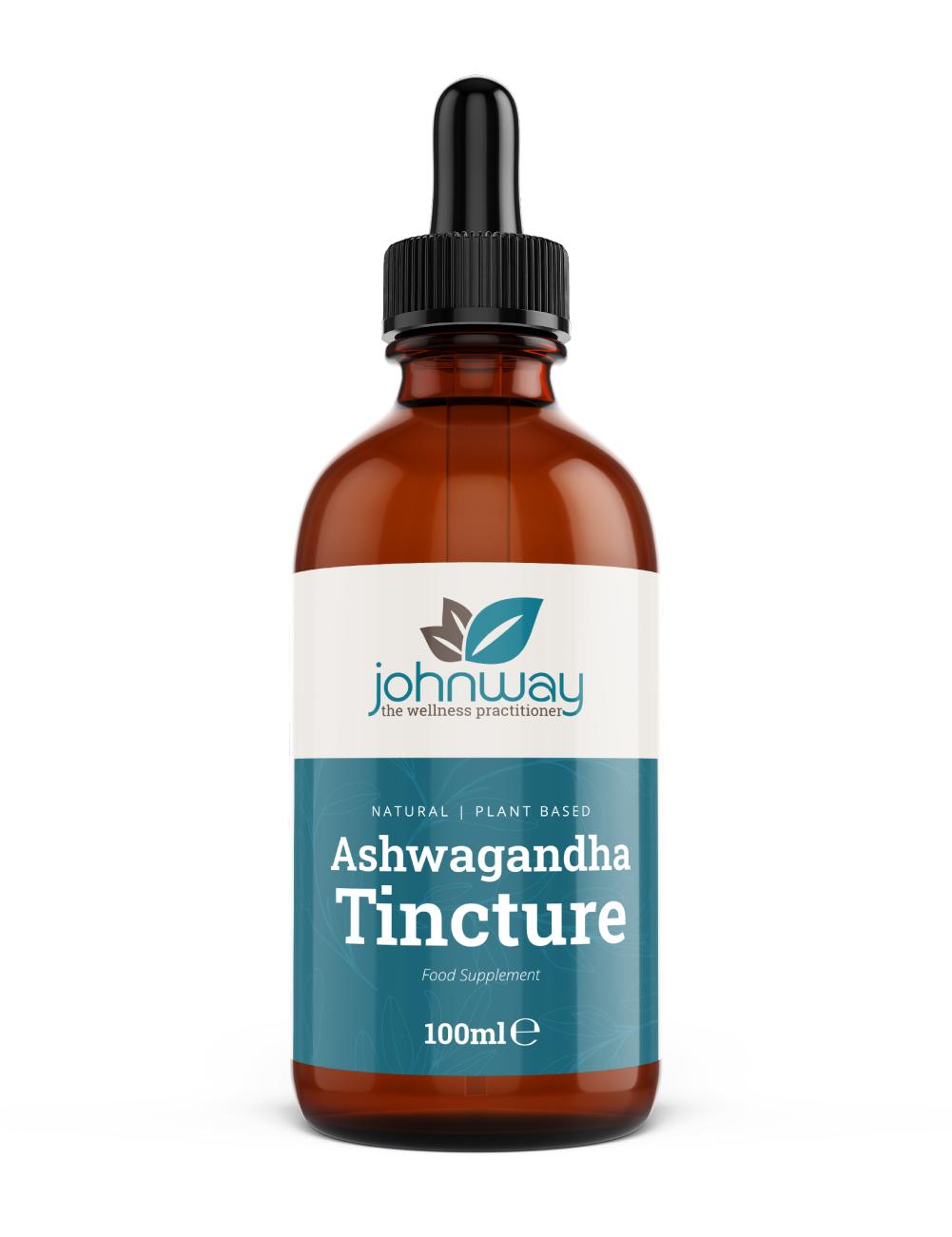 Ashwagandha Tincture (100 ml)
Recommend to a friend
The details
Ingredients

Aqua, Ethanol, Withania somnifera. (Extraction ration 1:5, alcohol volume 45%).

Dosage

15 to 30 drops in little water, up to 3 times a day, or as directed by health practitioner. 

Safety & Warnings

Do not exceed stated recommended dose. A food supplement should not be used as a substitute for a varied diet. Please seek medical advice if pregnant or lactating. Store in a cool place, out of reach and sight of children. 
Delivery & Returns
Learn how to edit the text in this section by looking at your theme's notes section.